X-Coat Nano Supporting Products
When we develop floor coatings we always have two things in mind; making our customers' floors as beautiful as they can possibly be and most importantly, saving our customers money by extending their scrub & recoat and strip cycles. We know that the longer our customers' floors look great, the less often they need to spend money to maintain them.
In order to achieve these goals, our Innovation Team does two things. First, they engineer the most durable, clear, high-gloss coatings on the market. Second, they develop maintenance products that don't just clean your floor; they actively promote our finishes' longevity. This is because ingredients we put in our cleaners and restorers are specifically designed to chemically support and even improve X-Coat Nano's integrity. That's what we mean when we say these products "Optimize Nano Finish."
The Nano System
Optimizing Support Products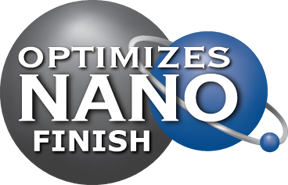 ---
Blue Concentrate – 2085FC and 4085FC
A high power cleaner that does the job the first time and doesn't require you to rinse, saving you labor, time and product. Our sales force's favorite cleaner!
---
Fast-acting, no-rinse neutral cleaner safe for use on any surface.
---
A daily use cleaner and restorer utilizing our best surfactant package for cleaning efficacy and is loaded with high-grade polymer to restore damaged or degraded finish.
---
Powerful, fast-acting stripper that does not use ammonia so you don't have to clear the building to strip your floor.